40 Years of Land Assemblage and Development
Over General Manager Mr. Ward's 40 year career, the company has been either the outright owner or managing partner of four 100+ acre commercial and mixed use developments resulting in the purchase, retention or resale of over 200 land parcels. Some of the more notable transactions included therein are: McDonalds, Sonic, Burger King, Bojangles, Hwy 55, Taco Bell, The Pantry, Pizza Hut, Little Caesar's, Moore's BBQ—Eckerd, CVS, Rite Aid, Royal Farms, Wawa — Food Lion, Lowes Home Improvement, Fed-Ex, US Cellular, AMC Theatres, Auto Zone, Mattress Firm, Comfort Inn—Wells Fargo, Bank of America, BB&T, First Citizens Bank, Chase Bank, AG Edwards, Trillium, The City of Greenville, County of Pitt, and ECU Health.
Jim Ward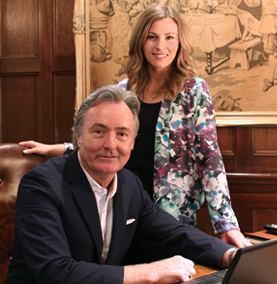 A 1974 graduate of ECU who did post graduate studies in accounting and finance at ECU and the University of Pennsylvania's Wharton School, Mr. Ward also had a 23 year outside corporate career leaving it behind in 1996 as Company SVP-CFO to focus solely on the Development Company.
Having served on numerous corporate boards and commissions over the years, he currently serves on the ECU School of Business Advisory Board and various bank and civic boards.
Mary Katharine Ward Harris
An Honors ECU Business and MBA graduate, Mary Katharine serves as the company's marketing director, controller and director of site acquisition in the Raleigh/Triangle-Triad market.